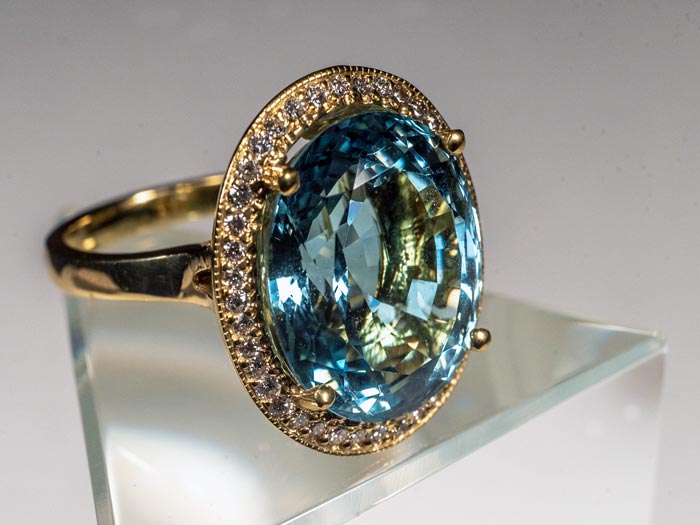 Buying an engagement ring is an exciting process that allows you to really tap into your future spouse's personality.
Often, though, images of diamond rings are all you see advertised.
The truth is that there are plenty of alternatives to diamond engagement rings that don't get nearly enough credit. If your spouse-to-be has a unique sense of style, our engagement ring jewelers recommend the following types of stones for their ring.
Diamond Ring Alternatives
1. Sapphire
When you think of a sapphire, you probably think of a beautiful blue stone. While sapphires certainly are available in blue, they actually come in a wide range of colors that makes them an ideal choice for an engagement ring.
White sapphires in particular have risen in popularity as of late. Sapphires are 9 on the Mohs scale, very near the top of the scale. Let our custom jewelers help you design a sapphire engagement ring that's entirely yours.
2. Ruby
Rubies have a stunning deep red color that's a perfect symbol of your eternal love. While not as hard as diamonds, rubies have a hardness of 9 on the Mohs scale, which is near the top. In addition, rubies will pop when set in either gold or platinum. A ruby engagement ring will hold up to daily wear and flatter any skin tone.
3. Alexandrite
Alexandrite is a stone that changes color in different lighting. Typically it will beautfully transition from green to purple. Let our jewelers make you an alexandrite ring that will fit your occasion perfectly.
Our Grand Rapids, MI jewelers are ready to help you choose the best engagement ring for your future bride. To learn more about our engagement rings for sale, call Paul Medawar Fine Jewelry at (616) 363-4902. Also, feel free to fill out our online contact form.